Enhance Your Classrooms With Educational Casework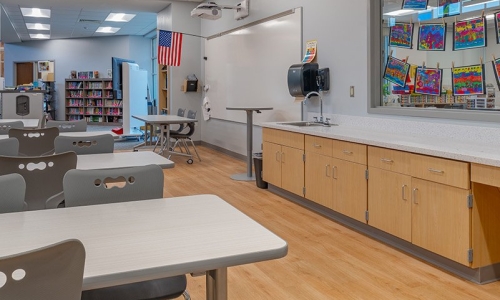 All classrooms, like any other space, have their own specific needs, and when furnishing an educational space, it is critical to make additions that will help you get the most out of your space. Because most subjects have their own specific needs, it's important to ensure that each room is equipped with casework that can provide functionality and convenience.
With help from Advanced Cabinet Systems, you can provide your classrooms, labs, and music rooms with the cabinetry, storage, and surfaces needed to help keep all the necessary materials for any subject on hand. Providing high quality cabinetry solutions to classrooms throughout the United States, when you are looking for a manufacturer of high-quality plastic laminate casework for your educational spaces, you can count on Advanced Cabinet Systems.
Why Classroom Casework Matters
Having adequate storage is important when preparing for any daily lecture or lesson. Having the space to properly store textbooks, worksheets, or unique educational materials, is important for ensuring that your classroom is ready for any class. Working to provide sturdy and secure storage, and designed to fit the shape of your classrooms, the cabinets from Advanced Cabinet Systems can ensure that every room in your educational space has enough space for any educational materials that a class requires.
Casework Solutions For All School Subjects
At Advanced Cabinet Systems, we understand that different subjects often require different casework solutions. Science labs and music rooms require more specialized cabinetry than the standard classroom, and at Advanced Cabinet Systems we can provide some of the best casework for any room. Able to create science lab tables with hard countertop surfaces, and musical instrument storage casework that can provide secure storage to band and orchestra students, at Advanced Cabinet Systems, we have the capabilities needed to provide the essential casework furnishings for any space in any educational facility. Our plastic laminate casework is made from high quality materials from trusted manufacturers and is designed to fit your spaces perfectly.
Whether your classrooms require a wall cabinet, instrument storage, or even science lab tables, we at Advanced Cabinet Systems can design, manufacture, and install the casework your space needs to help your students succeed. Locate a dealer today to start planning the educational casework for your school or contact us today to learn more about how the plastic laminate casework from Advanced Cabinet Systems can add functionality to your educational space.