Options for Casework
Color and edge selection are some of the most vital parts of the space planning processes, and that means for your casework as well. The laminates chosen will affect the entire atmosphere of a room. This is why Advanced Cabinet Systems uses the best laminate materials available. If you have an idea of what kind of color and edging that you're looking for, you can find what you are looking for from our selections. Otherwise, take a look through and get some ideas!
The ACS laminate standard is Wilsonart® Contract The Standards with 60 finish. Wilsonart® The Standards are used to value engineer your project with the widest color selection possible and maintain our dedication to timeliness.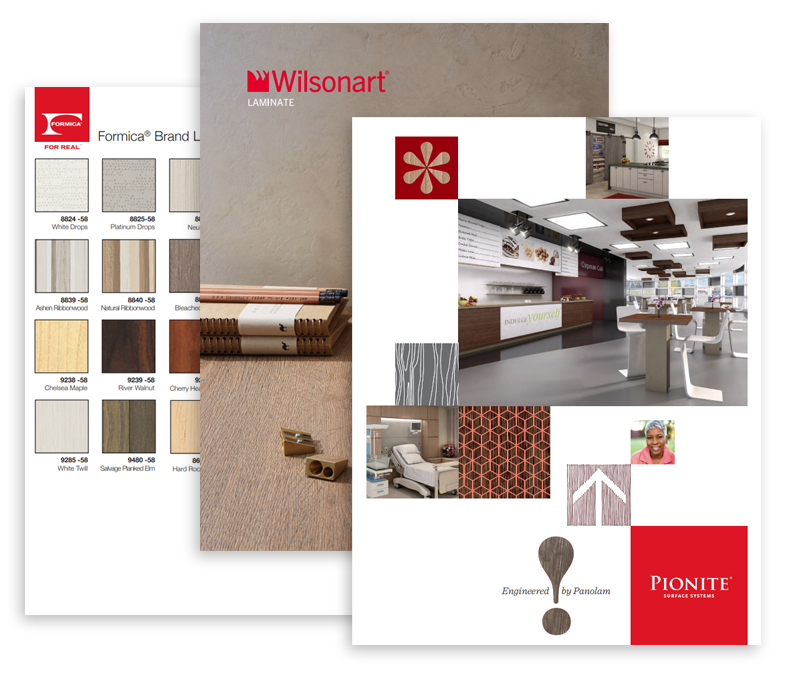 Please view the PDFs below for color selection ideas:
For even more selections and ideas, visit the sites of our material providers:
ACS is here to work for you. If you don't find the laminates you're looking for, reach out on our contact page to let us help you.
Do you have a specific laminate in mind?  Click the link below to find a matching edge banding color.
Charter Industries Edge Banding Search