Instrument Storage Provides New Students with Better Spaces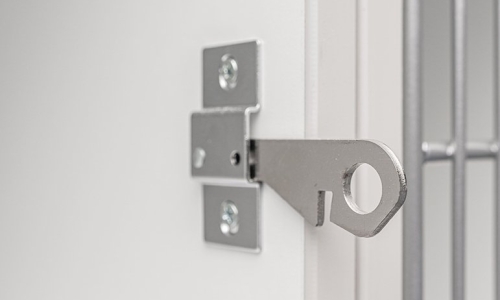 When a school's band instrument storage room is in bad shape, Advanced Cabinet Systems is the team that can best help get in where it needs to be. A new year of school is just around the corner, and it is a good reminder that any band room within a school can get new instrument storage to allow students to store instruments properly and safely when they are not using them during class time.
Especially important for band classes that only occur during one part of the day, students and schools alike can have peace of mind knowing that their instruments are kept safe within proper instrument storage.
A quick turnaround for the schoolyear
Depending on when you schedule with Advanced Cabinet Systems, you can get instrument storage just in time for the schoolyear. Our team of professionals can help you to design a layout for your rooms, find the right kind of storage that you need, take out the old storage system, and install your new one all with a quick turnaround. Our attention to detail and the needs of your unique space allows us to have a plan of action to get it where it needs to be.
Whatever our customers need, Advanced Cabinet Systems strives to provide it in a timely manner to allow for minimal downtime of operations or usability of a space.
The perfect layout every time
Depending on what you want for your space, you can get music instrument storage that perfectly fits the bill. The storage components that we have available may be arranged into any setup, with lockable storage of varying sizes so every instrument has a space where it can be safely stored. Depending on the number of instruments that your program has, on average, we can adjust how the setup of your storage is built right from the start to accommodate.
This allows anyone that works with Advanced Cabinet Systems to get the perfect layout every time they work with us.
Providing design, engineering, manufacturing, delivery, and installation, Advanced Cabinet Systems covers every part of casework that spaces need when they need them. If your instrument storage needs some help, and there is a time during the schoolyear that you can bring in a team of professionals to work on it, count on Advanced Cabinet Systems to bring it a modern setup for a better space.