Professional Plastic Laminate Casework Brings Everything Together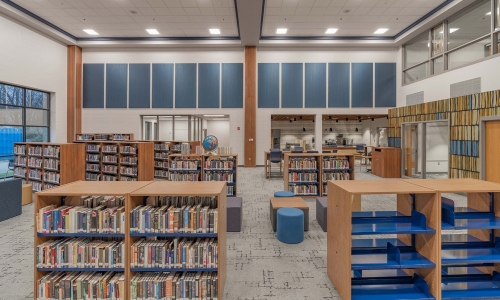 A space can be well designed, but professional plastic laminate casework from a trusted provider is often the glue that holds a room together. Advanced Cabinet Systems brings together experience and quality products to deliver some of the best laminate casework available for any business in need of proper storage space to complete spaces. Through our experience in engineering and delivering quality casework manufacturing, ACS has everything businesses need to really make a space shine.
Any type of build
Advanced Cabinet Systems can help bring quality plastic laminate casework to builds of all kinds. New builds, casework replacements, building extensions, and more are all part of what ACS can assist with to bring casework where it is needed. From start to finish, our professional design engineers will work with your team to ensure that your vision for your space is represented and brought to life. With the different options for casework that we offer, you are sure to find exactly what your space demands to make it perfect.
Diverse plastic laminate casework
The plastic laminate casework at Advanced Cabinet Systems can be used in a variety of different spaces. With options available for the classroom, for the arts, and for clinics of different kinds, there is almost no limit to the spaces that can benefit from proper casework. Each brings with it designs that are specific to the type of space that they are being installed within, ensuring that a space always has the countertop and storage space it needs. We have designed, manufactured, and installed casework all of these different spaces, so you know that we have the experience to best help yours as well.
The best manufacturing partner to complete your spaces, Advanced Cabinet Systems provides the best plastic laminate casework that you can depend on. Contact us today to learn more about what we can offer for your spaces to make them as efficient and effective as possible.