Summer Renovations are Made Easy through Quality Educational Casework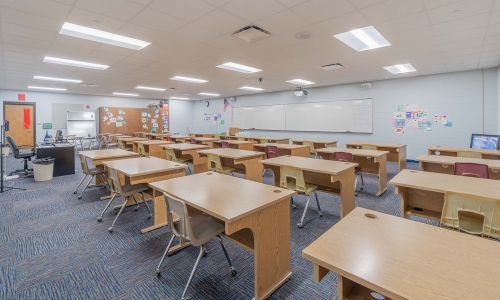 With school off for the summer and many classrooms not seeing use this time of year, it can be the perfect window off opportunity for the spaces to receive the quality educational casework that they have needed. Because the spaces need to be used so frequently, updates to classrooms can often go overlooked because there is not a great time to get them taken care of. But, with educational casework from Advanced Cabinet Systems, any educational space can get the quality casework it needs during the summer while students are away.
Rework unused spaces to enhance learning
School spaces can sometimes go un-updated for years and years, leaving the staff to deal with inefficient designs or classroom components that are starting to fail. During the summer, when there is much less foot traffic coming in and out of a space, Advanced Cabinet Systems can provide the quality educational casework that the space needs to help it get back to the best condition for teaching. Whether it is additional storage for school supplies, lockers for student jackets, additional tables and chairs to account for growing classrooms, and more, Advanced Cabinet Systems has the resources necessary to make it a reality.
Educational casework for classrooms young and old
Because Advanced Cabinet Systems can provide casework with different materials used, different trip options, and more, there are almost an endless supply of combinations that are available for educational casework. This means that when we are brought onto a jobsite, we can provide casework whether it is a kindergarten classroom that needs casework or a high school laboratory. No matter the age group that is being taught within a space, our team has the knowledge and resources to make sure that the casework fits the space it is being put into and works best for the age group that will be utilizing the space. We have worked through projects for libraries, labs, teacher's lounges, and more, so we have the expertise to know what to recommend to you to make sure your spaces work as best as possible for you.
By providing a catalog of great options for casework as well as a team of designers and engineers who can help you come up with the best custom solutions for unique spaces, there is no better in the business of educational casework than Advanced Cabinet Systems. To learn more about the casework services we provide, reach out on our contact page and get started on your project today!