Why Choose Commercial Casework For Your Space?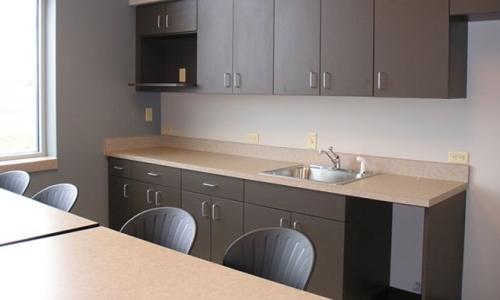 When you need to furnish your commercial space, it's always best to add fixtures that provide function and versatility. Having storage space for materials, medical instruments, or even just office supplies can make your space not only more accessible to you and your business's employees, but it can also bring excellent utility to any room. But what if you can't find the right storage space, desks, or other essential fixtures for your commercial space?
Advanced Cabinet Systems has innovative commercial casework solutions that can provide the versatile commercial casework and storage fixtures that fit your space's needs. Using only the best materials from trusted manufacturers, Advanced Cabinet Systems provides high quality commercial casework to a variety of commercial spaces across the United States and is ready to help you find the specialized casework that can improve your space.
Designed to Fit Your Space
Choosing commercial casework from Advanced Cabinet Systems means that you are choosing to supply your commercial space with shelving, desks, cabinets, and more that are specially designed to fit your spaces. With services in design and installation, Advanced Cabinet Systems will design the casework fixtures that makes the most of your building's spaces, while fitting its shape and size perfectly. Available in a variety of colors and materials, not only will commercial casework bring versatility to your workspace, but it will also fit your commercial spaces aesthetics.
High Quality Materials for Superior Casework
An AWI certified manufacturer of commercial plastic laminate casework, Advanced Cabinet Systems makes use of high-quality materials from trusted manufacturers and suppliers when designing and assembling your spaces casework. Working with you to help select the best materials for your applications and partnering with some of the top suppliers and nationally trusted brands, Advanced Cabinet Systems works to ensure that the plastic laminate casework your space receives is made from sturdy, high quality materials that will last, while remaining inside your budget.
Ready to serve businesses, practices, and more across the United States, Advanced Cabinet Systems offers your commercial spaces its specialized and innovative casework solutions. Locate a dealer and find the commercial casework solutions that best fit your space or contact us today to learn more about the commercial plastic laminate casework solutions offered by Advanced Cabinet Systems.