Why You Should Choose a Plastic Laminate Casework Provider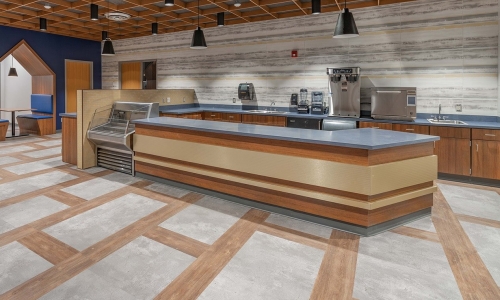 Have you ever asked yourself why you should choose a plastic laminate casework provider for your space? The team at Advanced Cabinet Systems is here to show you the benefits. From classrooms to clinics, plastic laminate casework is used in a variety of spaces to make sure that those working within them are getting all the storage space and functionality out of them that they need. The team at Advanced Cabinet Systems has provided some of the best plastic laminate casework to spaces both new and old, fitting everything within the space to the specifications of the ones who own it. So, when you bring us onto a project, you know that you are getting the experienced team you need.
Plastic laminate casework across the country
With casework dealers that are in multiple states, Advanced Cabinet Systems has the capability to provide plastic laminate casework wherever it is needed. Our trusted dealers are located across the country to help make sure that whenever our customers need quality casework for their space, it is always available wherever they are. We care about providing our customers with only the best products and experiences, and our commitment to being accessible no matter where our customers are located is one way that we achieve this. Because our casework is durable and well-engineered to serve your purposes, you can be sure that no matter where you order it from, it will arrive in perfect condition for installation.
Casework crafted your way
With a variety of options available for your casework, there is no better choice than ACS when you want plastic laminate casework to look exactly how you imagine it in your space. We provide different color and edge selections to help spaces shine. Whether you are focused on your interior design and have a specific plan in mind, or you want some advice from our team, we can help you craft a space that you will be happy with for years to come. From start to finish, ACS will help you turn a dull space into one that you can confidently use.
As the premier provider of plastic laminate casework, Advanced Cabinet Systems can design, engineer, manufacture, deliver, and install whatever casework your space requires. Our full-service business is perfect for healthcare, education, industrial, and retail markets, giving them the storage space and utility in a room wherever it is needed. Contact us today to learn more about our products and what we can do for you!